Archive for July 25th, 2011
When we went to Manila last month, one place we visited was the Ocean Park and we grabbed the opportunity to watch the Sea Lions Show. For a first timer like me, it was so cool but they said it is too way behind of what they saw at Hongkong Disneyland, they have a lot of tricks and the show was really a blast compared to one what we have just seen. Well, at least we still had fun though.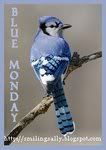 If you are a webmaster or someone who needs to get started with online marketing, then you must get your hands on commission domination. Commission Domination is a product which will take care of the basic needs which are the most time consuming for all of us.
It is well known that Google loves frequently updated content and writing articles frequently can be very tedious. On the other hand one can also outsource the article writing but the fact is that it will cost a good sum of money to you. If you are done with getting articles, then the next step is to build backlinks to the website. Building backlinks is more tedious than writing articles. So if you handle one website, then you will have to spend considerable number of days to just see the initial results.
Now with commission domination, the above problems can be waived off because you will get those things automatically by software and this will heavily decrease your website ranking efforts and hence you will be able to focus on more projects and thereby increasing your revenue level.
The software you will get in commission domination will do much more tasks than simply getting you articles and creating backlinks. It will aid in all the major things that is required for a website and its ranking.
The above mentioned tasks are just a few of the factors, click commission domination review to get full insights on the product.
I definitely need a massage right now, my muscle is sore and my body is in pain. This was because of lifting things yesterday, yes I lift our bed because I had to remove the dust and broom all the stuff that's in there, like toys, papers, and the like. I was still disappointed with my eldest daughter this time though so I didn't ask for her help yet, my youngest daughter was so busy with her stuff in front of the computer. She just stopped because the foam of our bed moved a bit, to where she was seated when I lean it on the swivel chair; she was like "uh uh" Ma! So I told her to go out yet, while I am fixing things in our room. Our bed is so heavy, and so as the foam but thanks GOD I did it. And now this is the price of doing a general cleaning yesterday because my whole body got sore and I so want to have a massage right at this very moment, my husband suggested to take a shower, but I already did and still it is not gone. It has been a while since I didn't went to a massage parlor so I guess this is just the right time, it is one way to compensate myself for doing a good deed yesterday.