When we went to Manila last summer, we heard that in Manila Ocean Park they have their magical snow there that everyone must experience. After the swimming competition, we headed there, immediately so the kids could experience and so they could enjoy playing in the snow.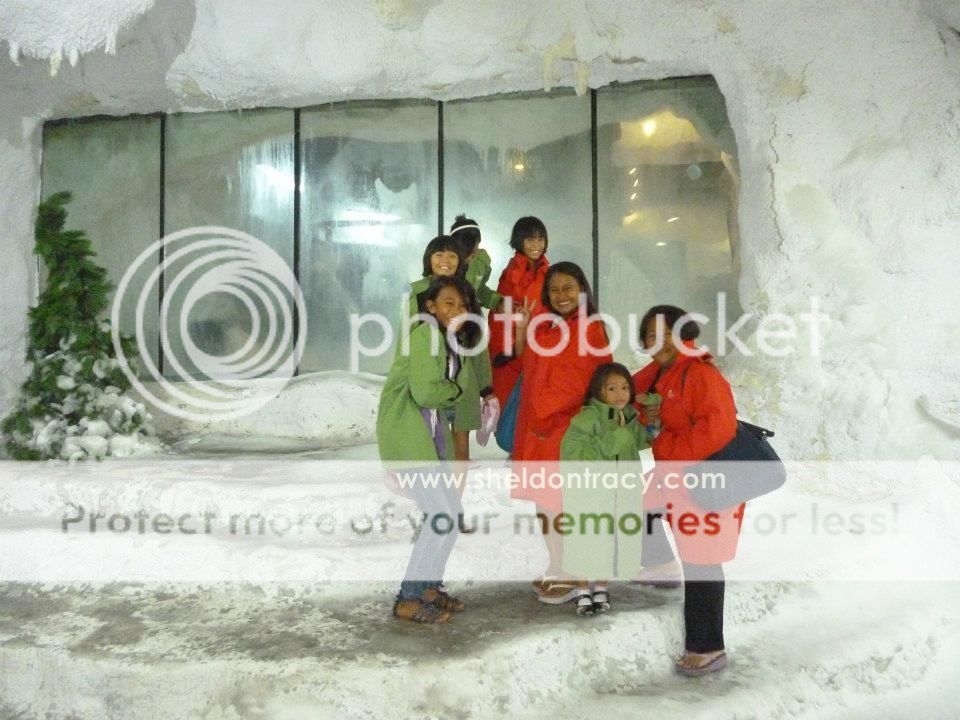 Good for my eldest because she was able to wear a pair of jean but F and I wore shorts so we were really freezing. We were so excited that we went immediately inside the snow village, we should have took the other way around to watch more penguins and for the kids to enjoy the slide. Anyway, as we were freezing already, we didn't stay long.
As we stayed there like 10 days, we could not just stay the whole day inside of the inn that we rented. So we went to Star City, the moment we entered inside, we immediately look for their snow world. We had so fun, the kids were able to slide in the snow, and my sister and I just walk around shaking. We could not used out camera inside so we hired a photographer to take a picture of us there.
We had so much fun, especially the kids. Of course it feels like for them, they are really in a snow place. Between the two spots, I like more the snow world in Star City because they have the bigger place to roam around.