Browsing Category: "Christmas Party"
Just this month, that was December 2nd to be exact, we were able to join our previous swimming team to their Christmas Party. I tagged with me my niece Mariel as well; we met our friend in Jollibee at Ulas so we can go together in Cavanico Beach Resort in Samal. We arrived at the resort at least before noon. The resort was amazing; they have lots of things you can do there. The view is breathtaking, even if the  resort was a bit near the port. They were able to organize everything. The resort also has pool if you don't like to soak yourself in the beach. They have activities paraphernalia, like speed boat, banana boat, things that you can enjoy in water. The rooms that we rented is clean, beds stored there can accommodate 8 people. From the entrance, since the cottage we rented was a bit far, they have small cabs that you can ride to go to your cottage so you have the option to walk or get a ride.
Of course whenever you go to Samal, expect a white sand then.
My youngest daughter with her signature pose
I and niece in the bedroom 
Take a look at the view
If you want to check for more please visit their Facebook page and or you can contact them on this phone numbers: 09173207349, 09985809837. Landline numbers are: 082 225 1562 and 082 225 1625.
Our swimming club team held the Christmas party in the first week of December. They went to Punta Del Sol in Samal to hold the party. I have posted the beach resort here.
On the other hand, here are the fun photos during the event. My eldest daughter enjoyed it so much, although she was not able to received her gift that day, the memories that it brought is worth her time, it is priceless.
Here's the whole swimming team in our club
Kids enjoying their swimming break for the moment, yes they are doing their training usually everyday. And this is the only time that they can just have fun, not minding their speed at all.
My eldest daughter and her friends, they're not actually so hungry. LOL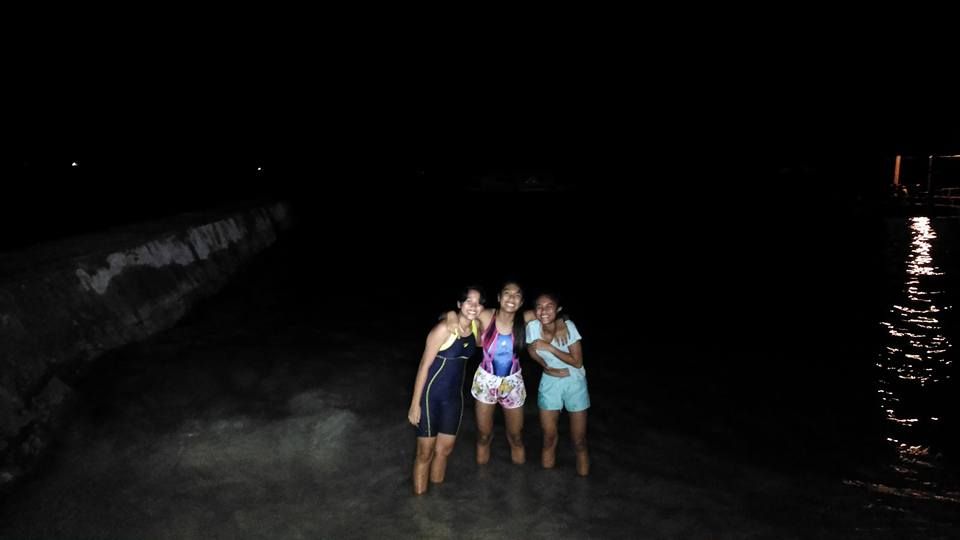 One of the closest she had in the swimming club
This was their pad for the night
Too bad I was not able to join since I had work at that time. Nonetheless I could had fun as well. Our team mate Christmas Party came afterwards. I will posting about next time.
Last January 9, 2015 the team had a late Christmas party, since our schedule is so hectic last December we decided then to have a late Christmas party yes it was delayed but we made sure it was all worth it.
We decided to have an overnight in Fernandez Beach Resort, it was a bit far from the port but I was able to survive on driving. Yes we spent our Christmas party in Samal. We arrived there at 4 in the afternoon we have to wait for some of our team mates to arrive since they have errands to do yet before going to the party.
I don't know what happen to me, but I am not that active anymore when taking some pictures good thing our team mate is always ready for a selfie. This time when we arrived at the venue we were able to have a group selfie.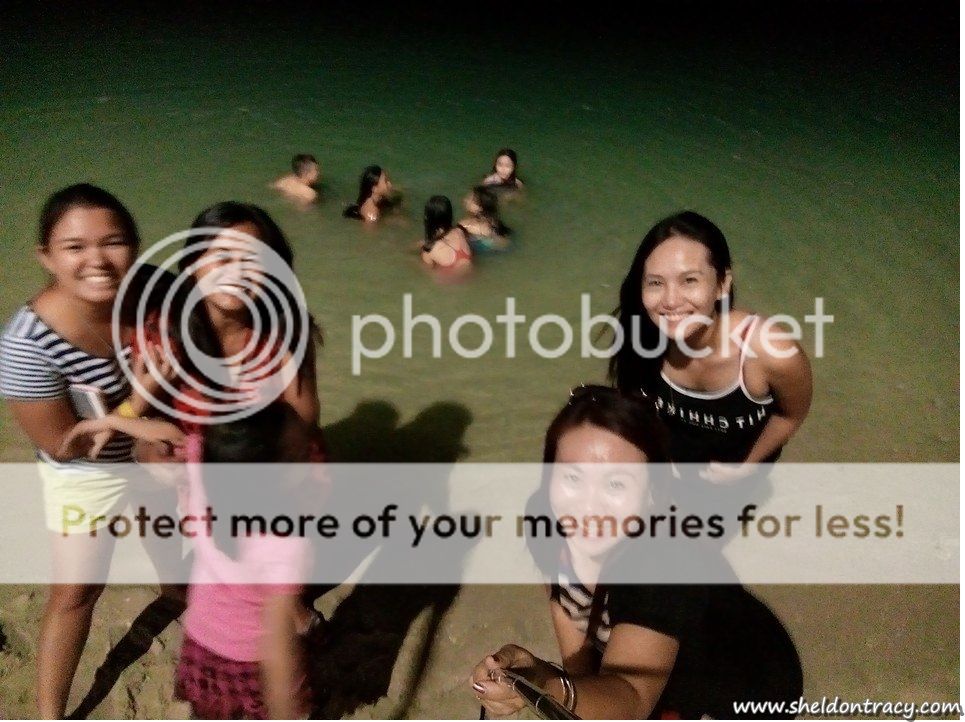 At night, the kids found their place. They went to the beach right away when they felt bored already in the room. Moms just followed afterwards, Faith wanted to join them but I didn't let her.
More selfie from all of us.
So when we arrived at the Paradise Beach Resort, Mj headed immediately to the beach together with her friends, they rented these two small boats to go sailing.
These are the cottages, Paradise Beach Resort was jam-packed with too much crowd. This is me and my friend Joyce of course with some of our gifts.
And my youngest daughter is having some fun in the white sand.